Higher Standards Of Learning At LASC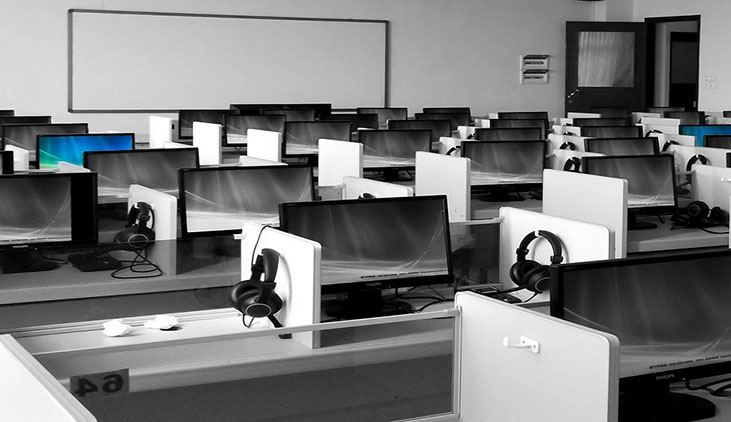 Technology's Importance In Education
Technology is a part of our everyday lives and is used by everyone on a daily basis, from toddlers who can't even speak yet to great grandmothers and grandfathers. In education, technology removes limitations in learning. It has changed learning and made it more hands-on and accessible to people of different income levels, as well as made it more engaging, exciting, and interesting to ESL students of all levels. At LASC, we know that there are various ways students learn and the traditional method might not be as helpful to some students. Along with helping us transcend language barriers, technology helps us cross those learning gaps. With technology, the possibilities are endless. Now, more than ever, technology is essential as a learning tool and it is schools' responsibilities to stay up-to-date in their methods and devices.
Some schools are still wary of having mobile devices in classrooms. They think cell phones and electronic devices are more of a burden and distraction than a useful and strategic learning tool. Furthermore, investing into the latest education technology or upgrading from nothing can be a difficult transition. For many reasons, many schools are still behind on implementing ed tech into their classroom.
However, technology now affects how we live. It's in our everyday lives, from how we work to how we relax. Familiarity with different programs, devices and platforms are increasingly becoming a requirement in every industry. At this point, separating tech from the classroom learning only hinders both students and teachers.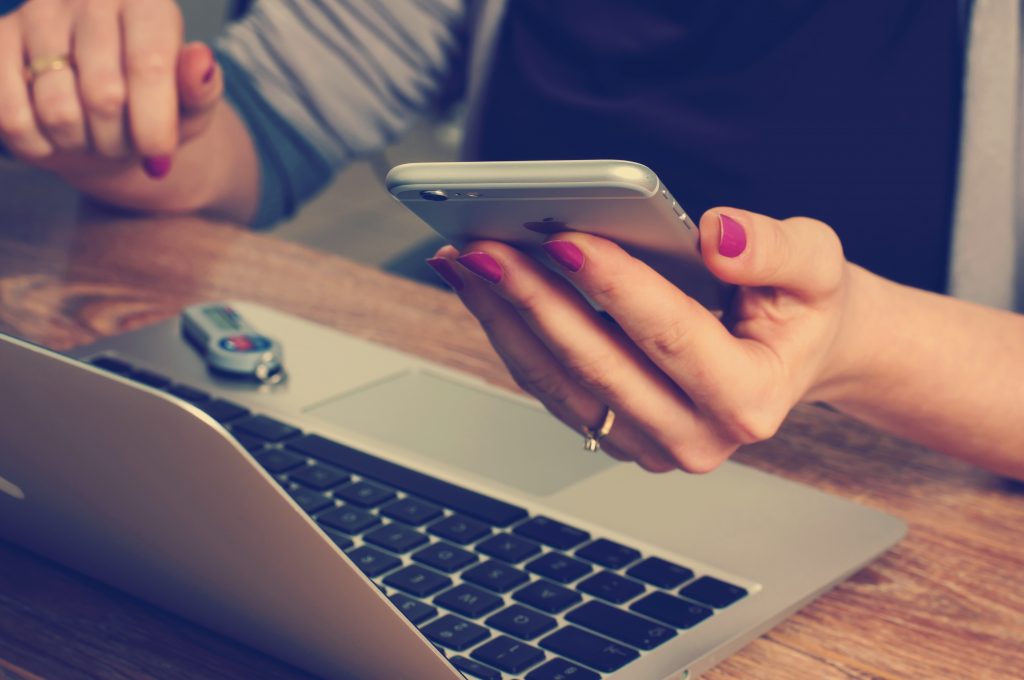 There are endless advantages to using classroom technology. They can help prepare students for future careers, allow students to connect with each other as well as connect with the instructors, allow real-time collaboration on projects, and more. Technology is the standard now and many people know how to use it intuitively. Many students have been using them since they were babies and using tech is second nature to them. Education standards should meet student standards of learning for more effective learning. Above all else, classroom tech transforms the learning and teaching experience. While some can view it as stagnating and mind-dulling, used correctly, it can empowers students to be more creative and curious.
Blended learning opportunities incorporate both face-to-face and online learning opportunities. Digital learning tools should be involved in classrooms at several levels, such as on computers and hand held devices. It can be used to monitor progress, to gamify learning, and to give students the ability to practice independently at home. It should support both teaching and learning to ultimately encourage collaboration as well as individual learning, improve knowledge retention, all while teaching students life skills through technology.
At LASC, we use technology in all these capacities and more. We want students to have access to education resources at a lower cost and use teacher time more effectively. We believe they increase student engagement and motivation, accelerates learning and allows students to learn and practice at their own personal pace, while still following and connecting with the teacher.
Technology at LASC
For over 36 years, LASC has been a choice destination for people who want to learn English in the United States. International students from around the world choose this school because of its reputation and its proven commitment to fostering a welcoming and professional environment that is perfect for learning English. Students who matriculate through our program go on to top colleges and universities, and they use the linguistic skills they learned here to achieve their professional ambitions. The school offers multiple programs—all designed by a highly experienced academic development team and supported by a research-based curriculum—to suit various students' needs.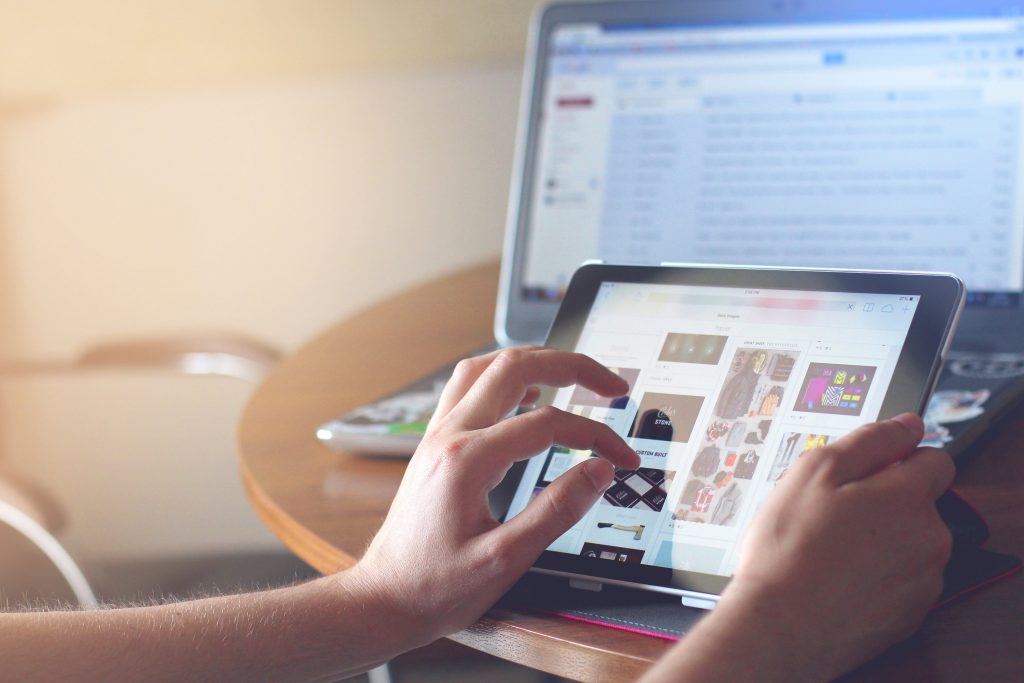 With a forward-thinking attitude, we are constantly striving to be at the forefront of the latest technology and learning methodologies in the industry. Much of our curriculum is e-based and students complete homework, assignments, and classroom activities using their mobile phones. Our curriculum is structured on a blended learning model, one that is heavily e-based and fully corpora informed.
Teachers are able to use our learning management system to easily track student progress, share resources with other teachers, assign homework, send notifications to their students, and gain powerful insight into the newest learning modalities. Mobile technology, shared documents and technology in our classrooms allow students to access the most up-to-date information more quickly than ever. The system is fast, intuitive, easy to use, and even fun. It lets students take their language lessons on the go, so that learning and practice can take place anytime, anywhere.
LASC is also one of the first private language schools to utilize virtual reality in the classroom where students can practice using English in real life and everyday situations. Students don't only learn English, they experience it. Our VR lessons allow students to see English in action and practically apply what they have learned in real time.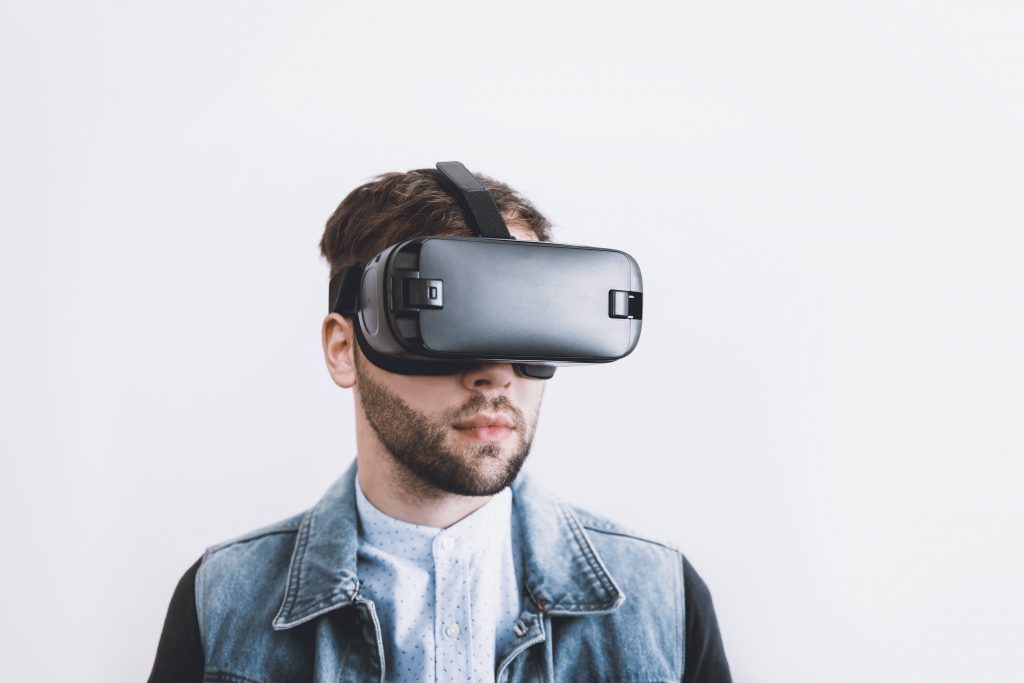 If you are interested in experiencing one of these high quality lessons for yourselves, you can do so from the comfort of your own home via our virtual reality lessons. Through virtual reality, you can give our classes a trial run, and get a taste of some of the best English instructors in California. You can experience our class as if you were actually there sitting in class yourself. On our website you can take a peek into some of the many different core ESL classes and electives we offer, including Beginning Grammar, TOEFL, ESL 2, ESL 6, EAP (English for Academic Purposes) and Advanced Pronunciation.
Our job as ESL educators goes far beyond simply teaching English. It's one thing to teach a student English, but it is a completely different thing to teach them the experience of English. With a forward-thinking attitude, we are constantly striving to be at the forefront of the latest technology and learning methodologies in the industry. Our curriculum is structured on a blended learning model, one that is heavily e-based and fully corpora informed. In so doing, we are able to flip our classrooms, allowing our students to dictate their own education and interact with the language as they learn it. We strongly believe in providing an authentic education, one that simulates English in action, as it exists today. It is our goal as an institution to ensure that, upon completing our program, our students have reached levels of proficiency that meet or exceed CERF standards. More importantly, however, it is our goal to endow them with capability to practically apply those skills in future pursuits, whatever they may be.
Contact an admissions advisor today to learn more about studying with us ([email protected]). Or visit our website for more information (www.lascusa.com). W will respond within 24 hours. You can also use our live chat to speak with someone now.