Transferring from LASC to Community Colleges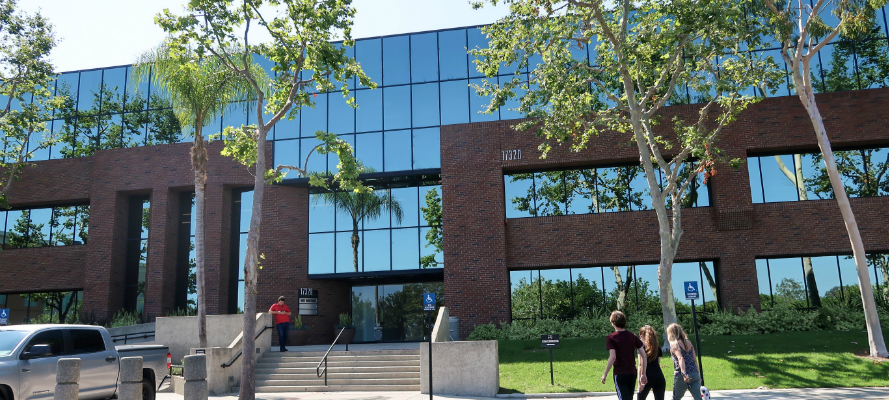 Language schools like LASC occupy a special place for international students. While many people choose LASC for its long-term English study programs, there are many others who use the school as a stepping stone to greater academic ambitions. For example, Cynthia Feng from China attended LASC Rowland Heights before transferring to Pepperdine University. She attended this school to strengthen her academic English skills. "LASC helped me a lot," she says, "by educating me about how American university classrooms functions. A lot of things weren't obvious to me since I'm a foreigner. Now that I'm studying at Pepperdine, I can see how my teachers were right about the types of challenges I'm facing right now. I think they definitely prepared me to be a better student here."
Are you ready for an American community college?
The first step to transferring to community college is building up the language skills to do so. LASC offers a variety of programs to prepare students with the challenges of community college. Our ESL program aims to develop students' fundamental English language skills. At present, our ESL curriculum focuses on General English with a secondary emphasis on Academic English. Our English for Academic Purposes (EAP) program will help students hone the essential language skills, independent learning habits, and knowledge of American academic culture necessary for integration into U.S. institutions of higher learning. Finally, our TOEFL and IELTS programs are designed for students who need to meet the English proficiency requirement for admission into undergraduate, graduate, or post-graduate programs. In short, LASC has the right kind of program for any student who wants to develop their English before transferring to community college.
Follow this link to read more about getting ready to study at American colleges: Am I ready for American college?.
Follow this link to learn more about the English skills needed to do well in American colleges: 12 English Skills International Students Need to Succeed in College.
Follow this link for LASC's tips for preparing for TOEFL: 10 Tips for Preparing for the TOEFL exam.
How we help at LASC
LASC's partnership with over 30 colleges and universities opens academic opportunities for students as well. Our new students are able to gain conditional acceptance prior to the start of their studies at LASC. Students who want to establish a clear academic path for themselves from start to finish can take advantage of this when they initially apply to LASC. Furthermore, students who complete our ESL or EAP programs will be able to apply to our partner colleges and universities under reduced criteria (for example, not being required to take TOEFL or IELTS).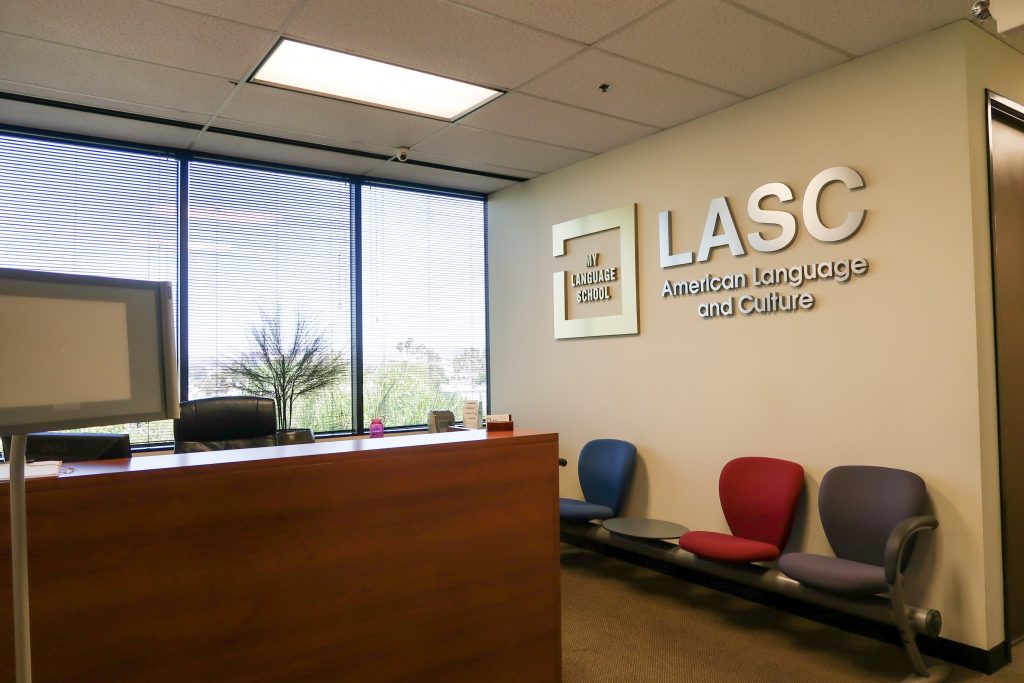 We want all our students to be successful when they transfer out. In addition to our intensive English programs, our school offers an optional college readiness exam that tests students' Academic English skills. Students can take the test when they think they are ready to transfer out, and their resulting score can help them make the final determination.
When they're finally ready to complete their transfer, LASC students with good academic and attendance standing only need to show their acceptance letter from their community college to their student representative. Some small amount of transfer out paperwork is in order, and the student's last day of attendance is arranged. It's that easy. 
Eddie's story
Abdulhedi El-Aroui, or Eddie, came from Tunisia to study at LASC Rowland Heights in spring 2017. He started at an advanced level ESL course eventually taking EAP courses. He even took TOEFL and IELTS preparation classes while he was here. Eddie was a model student at LASC, bringing a positive attitude every day and always showing up ready to participate and encourage his classmates. We spoke over the phone recently about his experience in community college and how his LASC experience helped him.
"LASC helped me get ready for college in a lot of ways. The ESL classes were helpful because I could improve my basic English conversation skills. I remember having great teachers in every class, especially Max and Daniel," he told us.
Eddie added, "When I took EAP classes, it was a bit harder because the subjects were more academic, but [the classes] helped me improve my writing and listening skills especially. The teachers were patient and helped us build learning skills, not just language skills. That's really different from my college teachers."
When Eddie indicated that he would like to transfer out to community college, it was all hands on deck to make sure he would choose a great school that would help him to reach his greater academic goal, getting a Master's degree in agriculture. Eddie had a meeting with his student advisor, and they went over the possible pathways to help him get where we wanted. 
"Completing the transfer at LASC was really easy. Once I got accepted at my college, I just turned in some paperwork and that was pretty much it. I was able to take a short break between the end of my time at LASC and the start at my college, which was nice. The best part was how the teachers and staff really cared about me and my choices. [My student advisor] helped me choose a college that would help me get into the four-year university I wanted to attend. Actually, it was kind of hard to leave. I would study there again if I could, but I have to keep going so I can get my Master's."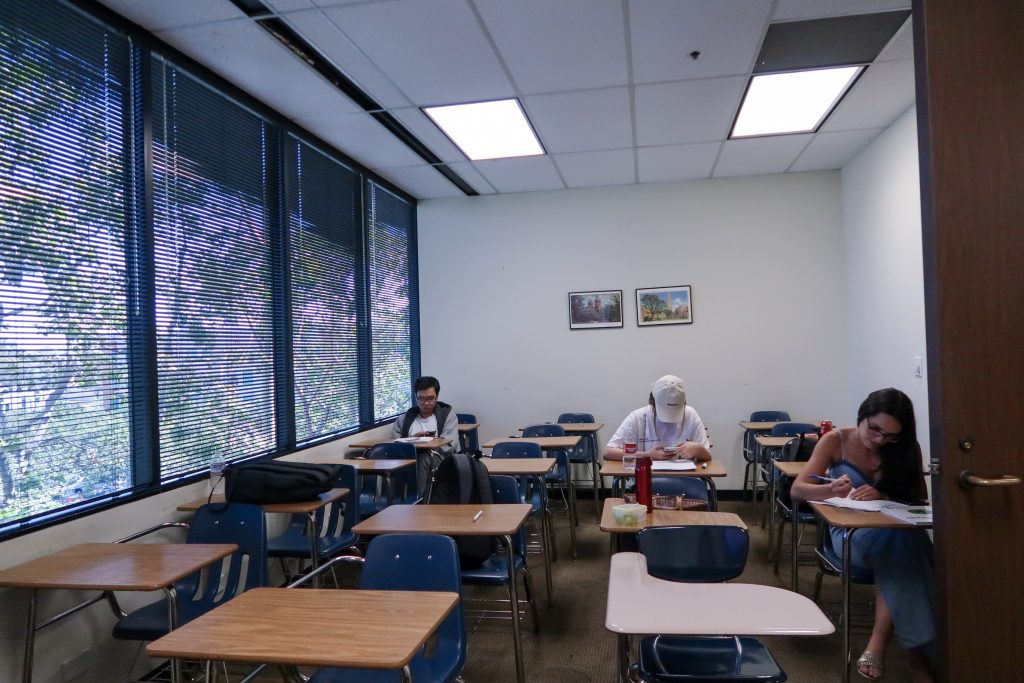 Eddie transferred out to a major community college in southern California. As of writing, he just finished his final exams for the semester. He has a couple of semesters remaining, and he plans to enroll at a state university to get his Master's degree as soon as he's done. Eddie offered some insight about why it's important to have strong English skills before transferring.
 "I have some classmates who don't speak English really well, and I can tell that the classes are a little bit difficult for them. The college offers extra English classes, but personally, I don't think it's enough. Luckily, I don't need to take them myself. I think it's really important to have great English skills before you attend a college because if you don't then you'll have to use up more time to study and take extra classes. I have always tried hard to study and improve my English, and LASC helped me a lot by having different programs and outstanding teachers. I think more international students should go there before they come to community college."
Reach your potential with LASC!
Our goal at LASC is to help international students like Eddie. Our English courses could be just the start of your blossoming academic career, so we want to help you reach your highest potential. We recognize that transferring out to community college might be part of our students' goals. That's why we offer a variety of English programs and a simple transfer process for eligible students. Contact one of our admissions managers today to learn how our school can help you.