Why Enrolling In English School In California Is A Wise Decision
English is increasingly becoming a global language, which is why more and more people are choosing to study abroad in English-speaking countries. A popular option for studying abroad in Southern California (especially Los Angeles) – and for good reason! Southern California offers great advantages for its residents. Here are 10 reasons why Enrolling in English an English learning in Southern California is a smart decision and how it can benefit you.
TOP COLLEGES AND UNIVERSITIES
One of the many things California is known for is its well-organized network of schools, colleges, and universities. California has an excellent reputation for providing quality high-level education. Many schools in the state's UC system of public universities are world-famous, some even ranking among Ivy League schools in their world-class education. California is also home to some of the country's best community colleges. With so many excellent, local and affordable options for high-quality education, it's easy to find the right program and make the transition to entering a California college. Consistently top-ranking universities in California include Stanford University , University of California-Berkeley ,  University of California-Los Angeles, University of California-Davis, University of California-Santa Barbara, University of California-Riverside , and more.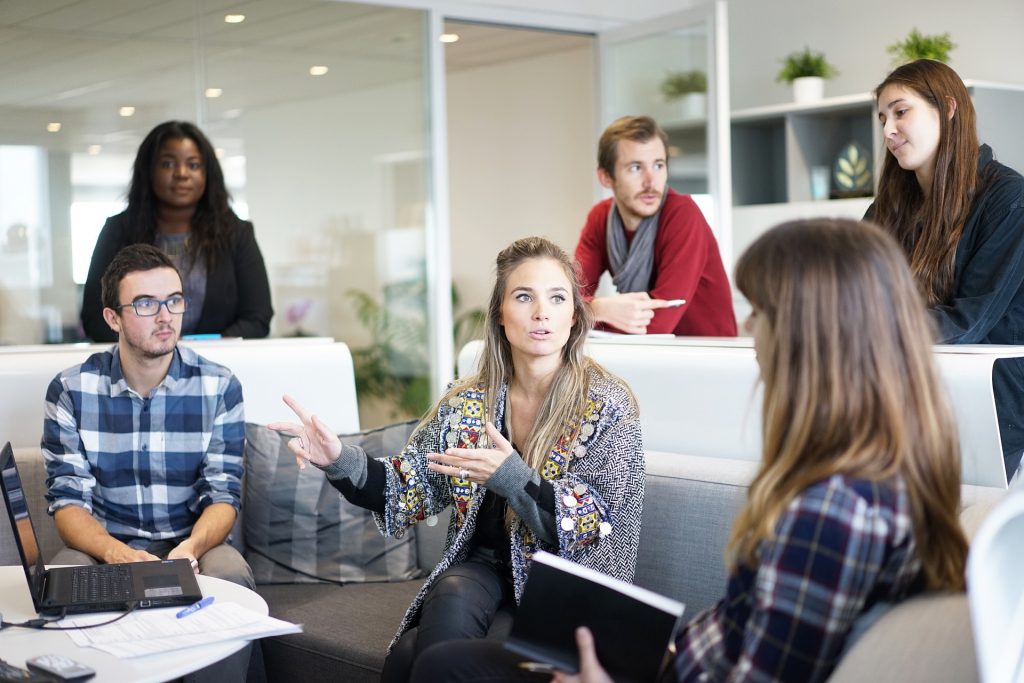 EMPLOYMENT OPPORTUNITIES
California is the world's fifth-largest economy, surpassing Great Britain and France. Along with having one of the largest economies in the world, California is one of the centers for many international industries, including entertainment, information, education, and technology. California is also a big contributor to several sectors, including the agricultural, aerospace and manufacturing sectors…
Besides those, California is a bustling port for imports and exports and as such, has huge involvement with international relations, tourism, and trade. It also boasts countless start-up companies looking to make their mark. After you graduate from your education program, you could have many opportunities to start a career in any of these sectors. Because of its variety of booming business sectors, California is full of opportunities for students studying there. It's a perfect place for students looking to get real-world experiences, for making connections and for getting insight into their fields of studies.
CULTURE
The Golden State is the most culturally diverse state in mainland USA. Over 40% of Californians speak a language other than English at home. This is most visible in urban areas, such as Los Angeles and San Francisco, where many Californians speak more than one language and where you can find markets, restaurants, and cultural centers for so many cultures from around the world.
Living and studying in southern California is a multi-cultural experience and there's a very high chance that you'll make friends from other countries while you're here. This will give you a better academic experience by adding to your knowledge of the world and of other people's perspectives.
If you're a foodie, Los Angeles alone has enough dining variety to satisfy any palate. Besides the countless ethnic restaurants and food stands you could visit, there's a huge trend of crossover cuisine being offered by visionaries like Roy Choi of Kogi fame. Because of the huge cultural diversity here, you can find authentic dishes from practically any part of the world if you know where to look.
The diversity of California means you will come into contact with many cultures, languages, and people and you will be able to truly experience the "melting pot" that is American culture. The multi-cultural society and many unique backgrounds present make California a great place to learn and practice English on a regular basis.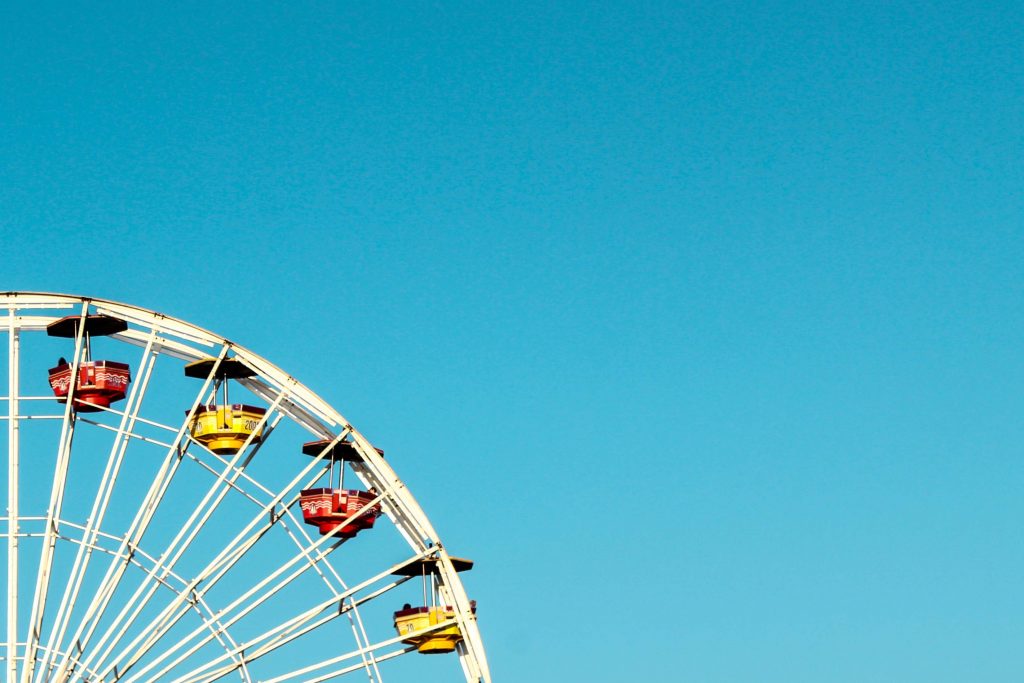 Entertainment
In California, there is something for everyone. Sports, music, outdoor-activities – you name it, California has it.
If sports is your passion, the professional sports teams in southern California attract superstar talent from around the country and around the world. Southern California is home to two NFL teams, two MLS teams, two MLB teams, two NHL teams, and two NBA teams. And that doesn't include California's fierce loyalty to the college sports teams from USC and UCLA. If you like sports, California is a great place to see some amazing games first-hand.
If you love music, California hosts world-famous music festivals and concerts for every type of genre. The most famous and eclectic of these is probably the world-famous Coachella Valley Music & Arts Festival, but there are plenty of other great festivals going on throughout the year like Air & Style Festival in Exposition Park, FYF Fest, or Joshua Tree Music Festival, to name just a few.
If you want to see a lot of environmental diversity, across the whole state you will find gorgeous beaches and mountains. California has many national parks and monuments dedicated to the preservation of the land and its history. If you enjoy camping, hiking, exploring, skiing, climbing, surfing, or any outdoor activity, you will find a lot of ways to enjoy California.
If you enjoy sight-seeing and significant landmarks, Los Angeles is full of beautiful sight-seeing stops, day and night activities, and exciting neighborhoods. The character, history, and culture of Los Angeles are truly unique. A weekend can be spent seeing the Hollywood sign or going to one of the many nearby popular theme parks such as Disneyland or Universal Studios.
Living in California offers much to its residents which short-term visitors won't really get to experience. However, students studying here are in a perfect position to discover why people love LA.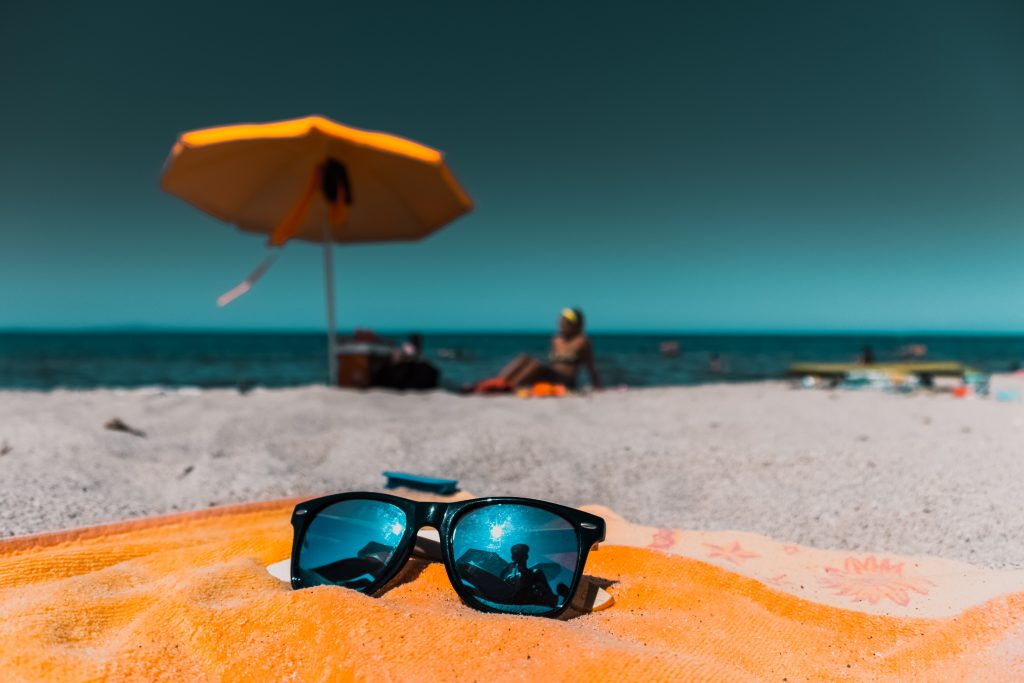 WEATHER
Lastly, the weather. We can't talk about Southern California without talking about its beautiful weather. A major draw to studying in Los Angeles or Southern California is its sunny and temperate year-round climate, which makes outdoor activities like hiking, walking around downtown, and going to the beaches popular around the whole year. For those who love snow or winter sports, beautiful mountains are just a few hours away from anywhere you are. These are perfect for anything from a day-trip to a week-long vacation. No matter the season, Southern Californians enjoy sunny days for about 80% of the year.
LASC Campuses
LASC has three campuses across sunny Southern California. Our locations are just minutes away from some of California's most popular tourist attractions and situated in areas that offer plenty of amenities, as well as ample housing and entertainment options. Learn how to surf at Huntington Beach, the surf capital of the world. Take a trip to Disneyland, shop on Rodeo Drive, walk the stars on Hollywood Boulevard or cruise down Pacific Coast Highway to take in the sights. At LASC we strongly encourage our students to leave the four walls of our classrooms and go out to experience all that California has to offer. Our aim is to employ our students with the language skills they need to operate and interact with the world around them. So, what are you waiting for? Let's start exploring!
Contact an admissions advisor today to learn more about studying with us ([email protected]). Or visit our website for more information (www.lascusa.com).