About our LASC – English School

From Our Academic Director
Our job as ESL educators goes far beyond simply teaching English. Its one thing to teach a student English, but it is a completely different thing to teach them the experience of English. With a forward-thinking attitude, we are constantly striving to be at the forefront of the latest technology and learning methodologies in the industry. Our curriculum is structured on a blended learning model, one that is heavily e-based and fully corpora informed. In so doing, we are able to flip our classrooms, allowing our students to dictate their own education and interact with the language as they learn it. We strongly believe that students should be provided with an authentic education, one that simulates English in action, as it exists today. It is our goal as an institution to ensure that, upon completing our program, our students have reached levels of proficiency that meet or exceed CERF standards. More importantly, however, it is our goal to endow them with capability to practically apply those skills in future pursuits, whatever they may be.
Sincerely,

Lulwa Bordcosh
LASC Academic Director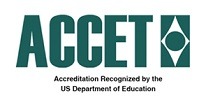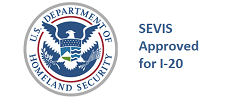 Mission
Our mission is to provide quality English as a Second Language instruction to immigrants and foreign students living in Southern California.
Learn More >
The focus of our ESL instruction is to cultivate students' linguistic abilities for personal growth and development, and academic studies. Our institutional goals are as follows:
To enrich the knowledge of English for students seeking personal growth and development.
To endow immigrants in the local community with the linguistic aptitude essential to better participate in American society.
To prepare students to succeed at the collegiate level.
To provide our students with effective and passionate instructors.
To provide a classroom environment with appropriate technology to facilitate teaching and learning.
To partner with institutions of higher learning to provide our students with a diverse range of opportunities for educational advancement.
To have various cultures studying and exchanging ideas with one another to promote cultural awareness and understanding.
Learn Less >

Accreditation
Founded in 1982, LASC is approved by California's Bureau for Private Postsecondary Education (BPPE) in addition to the Council for Continuing Education & Training (ACCET), as recognized by the U.S. Department of Education.
Learn More >
LASC is certified by the Student and Exchange Visitor Program (SEVP) in association with the U.S. Department of Homeland Security and is authorized to issue I-20s for F-1 students wishing to study in the United States. Our Designated School Officials are also certified by the National Association of Foreign Student Advisers (NAFSA). LASC has also been designated as an approved ESL program by the Saudi Arabian Cultural Mission. For more information download our School Performance Fact Sheet, Annual Report, and Student Catalog.

Learn Less >

Teaching Methodology
Our teaching methodology is based on a blended learning model which incorporates various online elements to promote independent learning.
Learn More >
Following a flipped classroom modality, we allow students to dictate their own education. Our teachers act more as guides and coaches focusing on the student as an individual and adjusting lessons accordingly.
Learn Less >

Curriculum
LASC's academic programs are designed around Cambridge English Assessment's standards of language proficiency.

Learn More >
Our curriculum is corpora informed and ensures our students learn the most common and frequently used words and structures to become competent English speakers. All curriculum is designed around authentic text, that which naturally occurs in newspapers, articles, lectures, and other forms of media. Following an enquiry-based approach, our curriculum focuses on developing critical thinking skills within the scope of English language learning.
Learn Less >

Technology in the Classroom
LASC prides itself in being one of the most forward-thinking language schools. Much of our curriculum is e-based and students complete homework, assignments, and classroom activities using their smart-phones.
Learn More >
Teachers are able to use our Learning Management System to easily track student progress, share resources with other teachers, and gain powerful insight into the newest learning modalities. LASC is also one of the first private language schools to utilize
Virtual Reality
in the classroom where students can practice using English in real life and every-day situations.
Learn Less >

Academic Partnerships
LASC currently partners with over 50 Colleges and Universities in Southern California and the greater United States.
Learn More >
We offer an
English for Academic Purposes
program in addition to
TOEFL
and
IELTS
preparatory programs to equip our students with the linguistic tools needed for academic pursuits. As an academic institution, it our mission to provide our students with a pathway to further learning.
Learn Less >

Years of Experience
35

Campuses
3

Academic Programs
4