Where to take a road trip this fall in California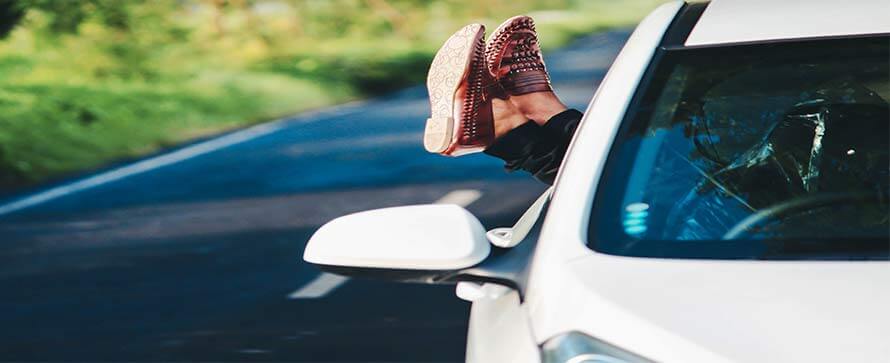 Are you looking for your next California weekend getaway? Perhaps you have some time off from school or work and you need a place to disconnect from the traffic and noise.
Here are five excellent destinations in southern California that you don't have to spend a whole day to get to. In fact, you can arrive at any of these locations from Los Angeles in about three hours or less.
Weekend Trips in Southern California
OJAI – WINE TASTING VILLAGE

Ojai is located about 75 miles north of Los Angeles in a valley bordering Los Padres National Forest. The main center of the city is dotted with small stores and restaurants, art galleries, coffee shops, and wine tasting rooms. Outside the town, visitors can hike through meandering trails in Los Padres or visit (or stay at) one of many farms and ranches in the area. Every year, the Ojai Music Festival draws crowds who want to hear and learn about contemporary classical music.
There are many popular recreation areas in and around the area. Ojai is less than an hour away from Carpinteria or Ventura (see below) for those who wish to visit the seaside. Lake Casitas is another short trip outside of Ojai for pleasant water recreation with beautiful scenery.
Ojai is a town full of charm that you're sure to remember. It's perfect for a family trip, a romantic weekend, or a getaway with friends.
IDYLLWILD – MOUNTAIN RETREAT

Idyllwild is nestled in the San Jacinto Mountains in the southeast side of Riverside County. The sweet smell of tall cedar and pine trees will follow you as you explore a lovely small town filled with locally-owned shops and restaurants.
The Idyllwild Nature Center is a perfect scenic beauty spot for families and day hikers. Extravagant mountain vistas await! You also can't miss pulling off the road to take a peaceful walk around beautiful Lake Fulmore. After a day of hiking, you'll want to drop into IDYology, a cozy restaurant whose menu of organic foods and hand-crafted cocktails will not disappoint. You might like it so much that you'll come back for breakfast after a restful night in your mountain cabin rental.
Consider visiting the Diamond Zen Center on your up or down the mountain. It is a Korean Buddhist meditation monastery located in Banning, not far from Idyllwild. There you can enjoy a calm mountain temple atmosphere. Don't be afraid to pop into one of the meditation halls for a moment of peaceful self-reflection.
JULIAN – APPLE ORCHARDS & CALIFORNIA HISTORY

California might be famous for avocados and almonds, but did you know that there are apple orchards in the Golden State as well?
Julian, CA thrives during the apple-picking season, from mid/late-August through September. During this time, the mountain town located one-hour east of San Diego bustles with visiting families and groups of travelers who come to pick their own pears and apples, press their own cider, and try some of the best and freshest apple pie in the state.
Besides dropping by the orchards and farms, visitors can enjoy the rich mountain scenery in Julian at the California Wolf Center, William Heise County Park, and Lake Cuyamaca. There are plenty of hiking trails for nature-lovers. History and culture buffs have opportunities to learn about California mining history in and around Julian as well at the Eagle and High Peak Mine and Julian Pioneer Museum.
VENTURA – ARTISTIC COASTAL CITY

If you've ever driven up Pacific Coast Highway to get to Santa Barbara or San Francisco, you've probably marveled at Ventura as you passed by it. The long, wooden Ventura Pier and the modest skyline are hard to miss from the highway after all. In fact, there are many more landmarks and attractions that this coastal city has to offer.
To start, the downtown area is alive with interesting shops, busy restaurants and breweries, art galleries, historic sites, and scenic parks. Surfer's Point is a spectacular place to enjoy the Pacific Ocean, watch surfers and windsurfers, and catch a beautiful sunset. Learn more about California history by visiting the San Buenaventura Mission, which was built in 1809. And if you have more time to spare, there are daily boats departing from Ventura Harbor to Channel Islands National Park, which comprises five islands full of remarkable wildlife and fantastic scenery.
JOSHUA TREE – DESERT HIDEAWAYS & UNIQUE BEAUTY

Joshua Tree has become one of the most iconic getaway destinations for southern Californians. Besides the gorgeous national park, which draws millions of visitors each year, the nearby towns offer their own unique culture and atmosphere. Although the sauna-like heat keeps many people away in the summertime, Joshua Tree in the fall has something for anyone.
First off, on your way into Joshua Tree, you have to stop in Pioneertown. It was built in the 1940s as a motion-picture set for Old Western movies. Main Street is a perfect place to take pictures and enjoy a piece of cinema history. Furthermore, it is an absolute must to dine at Pappy and Harriet's, a barbecue restaurant and music venue with a classic American flare.
Another worthy side trip is the Integratron in Landers. The Integratron is something that should be experienced rather than explained. Essentially, it is a large all-wood dome structure built by a man who believed it capable of rejuvenation, anti-gravity, time travel, and interstellar communication. Visitors can partake in a meditative sound bath inside the building. The experience is unforgettable. Campers and outdoor lovers may wish to sleep under the stars at one of the campgrounds in Joshua Tree National Park. Outside the park, there are cozy bed-and-breakfasts and fantastic desert cabin rentals which cater to all types of travelers.
Make sure you visit the Joshua Tree National Park Visitor Center by the north entrance of the park. You'll find art galleries, small shops, cafés, and great dining options (some with live music) there as well. It's worth your time to explore that part of the town for a while. You may discover something great!
San Diego, Yosemite, San Francisco, and Santa Barbara are all excellent destinations for a California vacation. However, there are a lot more options in the beautiful state that many don't know, and some of them are much closer than you'd think! You'll really be traveling like a native Californian if you visit any of these wonderful towns.
ESLA/LASC students take a one week break after every three months of study. Students are eligible for longer vacation periods after studying with us for two or more academic quarters. Not only will you improve your English, but you'll have excellent opportunities to explore and enjoy California.
Daniel Palacio
Head Teacher, ESLA Rowland Heights