Online Learning – A New Era of Education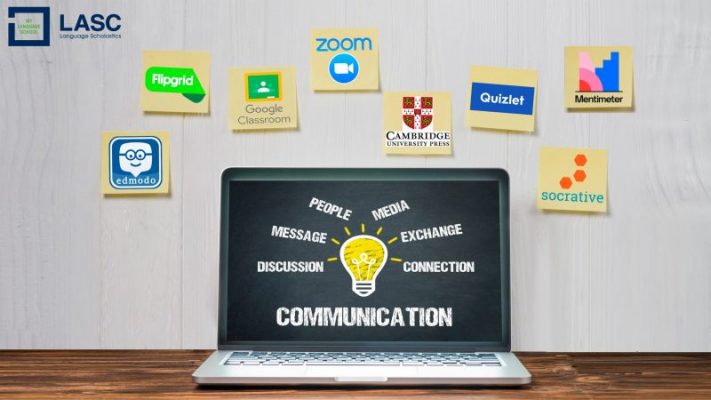 The LASC Difference, LASC Director Lulwa Bordcosh Explains IDL.
When we first decided to launch our online program we wanted to create a distance learning program that catered to the needs of our students. We went out to our campuses, did some outreach and found that they wanted something that was…
flexible, something that had asynchronous elements that could do on their own time
personal, something that had synchronous elements where they could see their teachers and classmates face to face and in real time
something that easy-to-use technology that wasn't hard to figure out
And that's exactly what we created. Our online program is a mix of synchronous and asynchronous credit hours that combines live lectures and dynamic independent work vis-à-vis very easy to use technological platforms.
We set out to create a distance learning program that replicated the classroom environment but what we ended up with was something more dynamic. Utilizing a myriad of resources like Google classrooms, Zoom, Cambridge LMS, Flipgrid, Quizlet, EdMoto, Socrative, Mentimeter, and engaging students through breakout groups, polling, chats, and YouTube, it seems that distance learning has become all about communication, communication, and communication. And the glue that keeps all of these students engaged and talking? Well its our faculty. And I believe that is truly what makes our program stand out leaps and bounds above any other.
Lulwa Bordcosh
Director