The US international student visa interview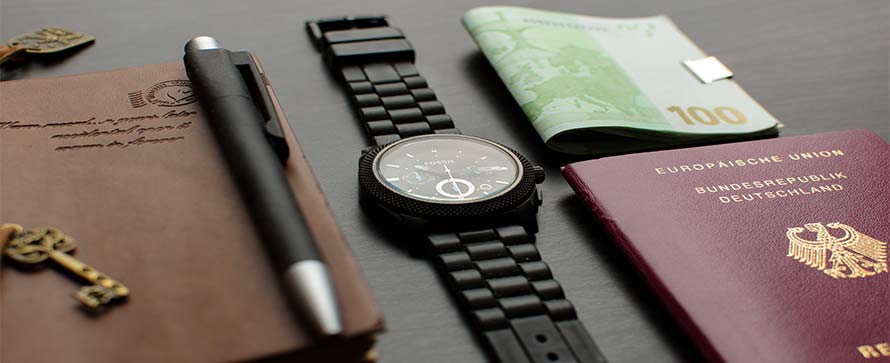 HOW TO PASS YOUR US STUDENT VISA INTERVIEW
Luck is not the only factor when it comes to being approved for a student visa. With the right preparation and a positive mindset, you can improve your chances.
First of all, you should not think of this as a stressful interview. It really comes down to this: the consular officer who interviews you wants to know who you are and what you want to do while you stay in the USA. Listen to their questions carefully and be patient and prepared. If you are honest and confident, they will probably issue your visa. To that end, here are some helpful tips for doing well on your US student visa interview.
Know your school and your study plans.
The interviewer will be interested in learning about your higher education plans and why you chose your particular program. Also, they want to know why you'd rather study in the USA than in your own country or another. Finally, they're checking to be sure that your plans are strictly educational and that they do not involve looking for employment in the USA. Talk about how studying in the United States is going to help you in your professional career in your own country. When you apply to language schools, like LASC, be sure to talk about how English is going to help you in your home country.
You'll want to have answers prepared for the following questions. It's a good idea to practice answering them with a friend or teacher who speaks English well.
Why do you want to study in the US (and not Europe or Canada)?
Why did you choose your school?
How do you plan to fund your education?
Why can't you continue your education in your home county?
How will this study program relate to your past work or studies?
Keep calm and be positive.

Don't be afraid of rejection. The interviewer has conducted many interviews like yours and most likely has many more to do after yours. They must make quick decisions about applicants after asking just a few questions. It's your objective to make a great impression from the start. You can do this with by dressing professionally, greeting the interviewer in a friendly manner, and staying positive throughout the interview.
If you're still nervous, consider this: If you have admission to a school, if you're enthusiastic about wanting to study and return to your country, if you have funds available, then there is little reason to be rejected.
Talk about plans to return to your home country and ties to your home country.

There's a very high chance that the interviewer will ask you about your plans to return to your home country and about your ties to your home country. Remember that your main reason for coming to the United States under a student visa is to study, not to look for opportunities to work during or after your program. You must be ready to talk about why it's very important for you to return to your home country after you finish your program and why you don't intend to remain in the United States. These could include your ties, or connections, to your country (for example, your job, family, property, inheritance, investments, etc.).
Talk about your dependents.

If you plan to come with a spouse or dependents, you should be ready to talk about what they will do with their time while you are studying. Although they cannot be employed in the United States, they are allowed to do volunteer work or attend school part-time. Also, have your financial documents ready so the interviewer can easily know how you will support yourselves. Whether they are applying with you or joining you later, it can simplify the process if your family member(s) applies at the same consular office where you applied for your visa.
If you have a spouse or children who are remaining in your home country while you come to study, be ready to talk about how they will support themselves while you are away. For applicants who bring the primary income in a family, this can be more difficult because the interviewer could suspect that the family members will need American remittance funds. Be sure to include any financial documentation about how your family will support themselves along with your supplemental documents.

Be earnest about your academic record and your plans after finishing your program.
The interviewer will likely ask you questions about your ability to succeed in American academic programs. He or she may ask you about your test scores, your previous GPA, and any other study abroad experience you have. If you have a great academic record, excellent. If you don't, don't worry too much. You cannot change your university transcripts or test scores, so it will be best to just take a deep breath and be yourself. Be ready to talk about what you know about American schools, how you will manage the differences in culture and education in the US, and why you want to earn a degree from an American institution.
Also, make sure you have any supporting documents connected to your academic record. This includes transcripts, test score results, diplomas, degrees, etc.
Give short, clear answers.
Don't give long, complicated, or very technical answers to questions unless you are asked. Certainly, don't get in any argument with the interviewer. Try to not be vague either. The interviewers want to hear about your real reasons for wanting to study in the US, so make sure you state those reasons clearly and concisely.

Prepare all your documents.
The documents you'll be expected to provide may be different depending on your situation or from which country you are applying to. However, some common supporting documents include financial documentation, letters of admission or acceptance, scholarship letters, and letters of sponsorship or recommendation. Any documentation that proves your financial ability to stay and study in the US should also be available.
Also, the officer should be able to easily read any documents you have prepared for the interview. Remember your interview will only last two or three minutes, so any document that can't be easily understood by glancing at it probably won't get the interviewers attention.
Don't get too discouraged if you are rejected.

Again, do not argue with the interviewing officer. Ask the officer for a list of documents they would recommend you to bring if you apply again. Try to get the reason for the rejection in writing. If you apply again, you will use the rejection letter as a supplemental document and talk about how you overcame what it states.
Always check your country's US consular office's specific requirements from their website. Some websites have their own helpful information or even videos about the interview. Make sure you also check your appointment and wait times so you can arrive on time for your interview.
LASC provides I-20 document support and offers ESL (English as a Second Language), EAP (English for Academic Purposes), TOEFL, and IELTS programs for international students. Through these programs, we provide not only a great opportunity to learn and live American language and culture, but also pathways to college and universities. Contact an admissions officer at any of our three campuses to learn how our school can help you go further with English.
Daniel Palacio
Head Teacher, Rowland Heights campus