Am I ready for American college?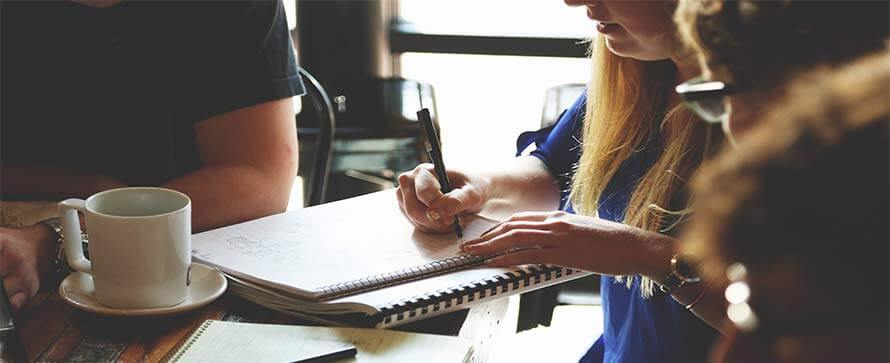 College Preparation: Assessing your English Capabilities
Before you can decide if you are ready for American college, you must ask yourself a few questions about your English capabilities: Can I comprehend a college-level textbook? Could I write a persuasive five-paragraph essay without feeling stressed? Am I able to understand long lectures and take notes while listening? Would I feel confident to participate in a debate? If your answer to any of these questions is "No", then it is very simple. You are not ready for American college yet.
You can prepare yourself for these challenges by attending a language school like LASC and strengthening your academic English skills. By taking ESL (English as a Second Language) classes, you will learn survival English for daily use, which is very important for college life. More importantly, EAP (English for Academic Purposes) classes will help you develop many skills that are necessary for this big transition. There are two main reasons why it is vital to develop your academic English before transferring to community college.
First, with better English skills, you will shorten your college career and graduate on time. Language school students who transfer out before they are ready are making a huge mistake. If you fail classes or take much longer to graduate because your English is not strong enough, then you will be wasting your time and money.
Second, with a strong command of academic English, you will get much better grades in college. Better grades may allow you to transfer to some of California's excellent state universities. High school students might need a 4.2 GPA or higher to get into UCLA, UC Berkeley, or UC San Diego. Community college transfer students may be admitted under many majors with a 3.5 GPA.
Once you are accepted into your dream university, you can change your major to what you really want to study whenever there is an opening available. After you graduate, your life will change, and your dreams can come true. However, you must first understand that your academic English ability is crucial. Successfully completing an EAP program and IELTS or TOEFL preparation courses will give you the tools you need to achieve success in American college.
All three LASC campuses offer six levels of ESL courses, one EAP level, as well as a TOEFL or IELTS prep course. Additionally, many of the textbooks used for elective courses train students to develop their academic English skills so that they can understand and talk or write about a variety of subjects. This means that even beginner level students can start to get some ideas about what English skills they will need for an American college or university.
When you transfer to a community college, you will be asked to take a placement test before enrolling in classes. Based on your score, you may be placed in an ESL program which will require you to take additional English classes at the standard tuition rate. As such, we recommend that you take the College Placement Test at LASC before you transfer. This test will help determine if your English proficiency meets college-level standards. Ask your LASC student representative about taking this test. Lastly, the head teacher and student representatives at any LASC branch are happy to provide academic counseling to help you form your academic plans. We want to help you be prepared for success in school and in life.
Daniel Palacio
Head Teacher, ESLA Rowland Heights