9 Reasons to Study in California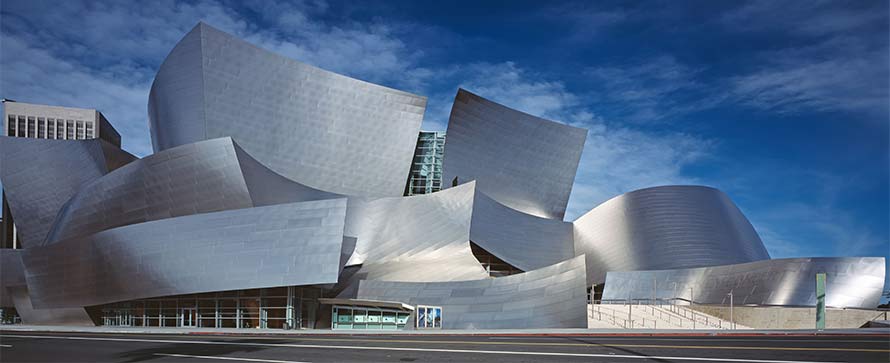 Year after year, California is the highest-ranked destination for foreign students according to the Open Doors report published annually by the Institute of International Education. And three of the top five universities with the highest number of foreign students (USC, UCLA, and UCI) are located in southern California. People come to southern California from all over the world to study at the excellent schools, colleges, and universities here, but that's not the whole picture. Here are nine reasons why people love to study in southern California.
Reasons to Study in California
CULTURAL DIVERSITY
The Golden State is the most culturally diverse state in mainland USA. This is most visible in urban areas, where many Californians speak more than one language and where you can find markets, restaurants, and cultural centers for so many cultures from around the world. Living and studying in southern California is a multi-cultural experience, and there's a very high chance that you'll make friends from other countries while you're here. This will give you a better academic experience by adding to your knowledge of the world and of other people's perspectives.
TOP COLLEGES AND UNIVERSITIES
California has some of the greatest public and private universities in the world. Some schools in the state's UC system of public universities even outrank Ivy League schools. The CSU system comprises a huge network of affordable universities with world-class programs in every academic department. Besides universities, California is home to some of the country's best community colleges as well. There are so many excellent and affordable options for high-quality education in the state that you can find the right program easily.
ADVENTURE
If you want to see a lot of environmental diversity, southern California will be an excellent destination for you. Almost every kind of natural environment is present here with lush redwood forests in the north and beautiful, mystic desert lands in the south. Across the whole state, you will find gorgeous beaches and mountains. California has many national parks and monuments dedicated to the preservation of the land and its history. If you enjoy camping, hiking, exploring, skiing, climbing, surfing, or any outdoor activity, you will find a lot of ways to enjoy California.
FOOD CULTURE
Los Angeles alone has enough dining variety to satisfy any palate. Besides the countless ethnic restaurants and food stands you could visit, there's a huge trend of crossover cuisine being offered by visionaries like Roy Choi of Kogi fame. Because of the huge cultural diversity here, you can find authentic dishes from practically any part of the world if you know where to look. Furthermore, healthy and organic foods are a major priority at California restaurants and markets, so if you're cooking at home or dining out, you're sure to get the freshest ingredients. Come to California. Your inner foodie will thank you!
CITY OF LA
The city of Los Angeles is much more than sunshine, Hollywood, and traffic jams. The vibrant culture and mingling of different ethnic groups make this city one of a kind. Los Angeles is full of beautiful sight-seeing stops, day and night activities, and exciting neighborhoods. The character, history, and culture of Los Angeles are truly unique. Short-term visitors won't get to really experience that, but as a student with some time to spend here, you'll be in a perfect position to discover why people love LA.
WEATHER
Another major draw to California is its climate. The sunny and temperate weather is very inviting to outdoor activities like hiking or strolling through a downtown area. The summer can get quite hot, and that's when the beaches become more popular. Winters only require a jacket to stay warm. But for those people who love snow or winter sports, the mountains are just an hour or two away. No matter the season, southern Californians enjoy sunny days for about 80% of the year. Don't forget your sunscreen.

MUSIC FESTIVALS
Do you love one-of-a-kind music experiences? California has arguably the best set of music festivals in the US to choose from for any type of music you like. The most famous and eclectic of these is probably the world-famous Coachella Valley Music & Arts Festival. But there are plenty of other great festivals going on throughout the year like Air & Style Festival in Exposition Park, FYF Fest, or Joshua Tree Music Festival, to name just a few. If you are in California, you shouldn't miss out on these events. Get your tickets early and plan for one of the greatest weekends of your life!
SPORTS
The professional sports teams in Southern California attract superstar talent from around the country and around the world. LeBron James is playing for the Los Angeles Lakers. Top goalscorer, Zlatan Ibrahimović, plays for LA Galaxy soccer club. Shohei Ohtani pitches for the Los Angeles Angels. Southern California is home to two NFL teams, two MLS teams, two MLB teams, two NHL teams, and two NBA teams. And that doesn't include California's fierce loyalty to the college sports teams from USC and UCLA. Basically, if you like sports, California is a great place to see some amazing games.
EMPLOYMENT OPPORTUNITIES
California is the world's fifth-largest economy, surpassing Great Britain and France. The tech and green energy industries are constantly growing, and the entertainment industry in Hollywood is always in need of fresh talent. Besides those, California boasts huge industries in international trade, tourism, and agriculture, as well as countless start-up companies looking to make their mark. After you graduate from your education program, you could have many opportunities to start a career in any of these sectors.
Did you know that LASC has three campuses in southern California? One is located in the heart of Los Angeles in Koreatown. The second is in coastal Orange County in Irvine. And the third is in Rowland Heights, a convenient suburb in east San Gabriel Valley. Students can easily transfer between our campuses to make the most of their experience living and studying here.
Daniel Palacio
Head Teacher, Rowland Heights